Posts: 1366
Joined: Sun Jun 12, 2005 7:50 pm
Location: Musselburgh
Contact:
Jackson; James; Jackson; James; Jackson
---
My gawd - they didn't "miss" the train - they lost it! How can you lose a train!!!

Even if they'd made it to West Calder there was a strong chance they'd not see the goals....
---
And Kilmarnock players can't make it to the game on time. Plus ca change 'n that.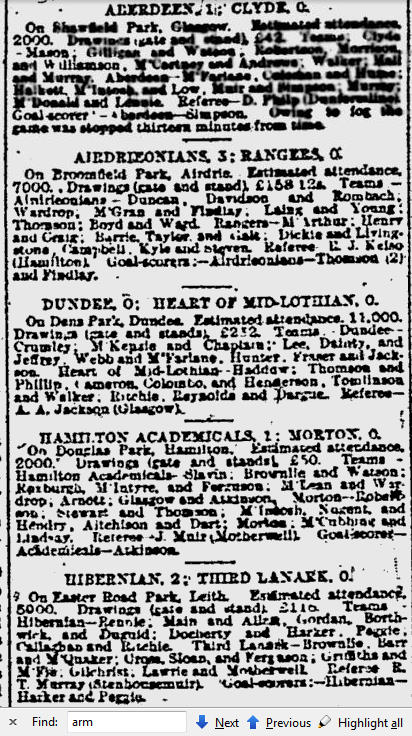 ---
A similar situation occurred in March 1947. This was reputedly the worst winter of the 20th century and Killie, fearing the road to Glasgow might be impenetrable, made what appeared to be the sensible decision to take the train.

Unfortunately they arrived an hour late. The crowd at Hampden where they were due to play Third Lanark turned nasty during the delay. They demanded a refund, pelted police and photographers with snowballs and booed an impromptu seven-a-side game. There were attempts at a pitch invasion. The match eventually kicked off at 4.15 and Kilmarnock won 4-1 to record their first victory in three months.
---
Users browsing this forum: No registered users and 3 guests