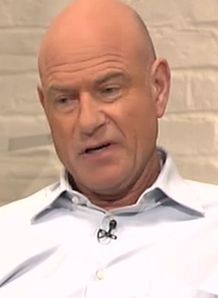 http://www.timesonline.co.uk/tol/sport/ ... 025031.ece
"To return from Wembley late on Wednesday night, turn on the television and find Argentina being mangled by Bolivia was
to be reminded of just how close England are to world supremacy.

That they have yet to qualify for the World Cup is academic
- even during the brief spell when Andriy Shevchenko's goal threatened to deprive them of points, failure seemed unfeasible - and, as England learn, others lurch towards the sort of crisis that prompted the FA to spend a fortune on Fabio Capello.
....
How many Brazilians would make England's team?
....
As for
Germany, Capello's reserves have beaten them this season
. Italy, though they proved in 2006 that the blue shirt and Marcello Lippi's management can be an irresistible combination, look over the hill, like some Serie A club squads.
Holland are doing well
and have younger forwards such as Klaas-Jan Huntelaar and Robin van Persie ready to replace Ruud van Nistelrooy,
but lack the defensive resources to stay in a tournament.
....
In other words,
just about every country that has confounded England over the past quarter of a century looks less well equipped on the field and in the dugout than Capello's England.
Except, of course, Spain.
They would have five of the front six, too, for, while Rooney might edge out David Silva, there could be no interfering with Xavi, Andrés Iniesta, Cesc Fàbregas/Xabi Alonso, David Villa and Fernando Torres, even to squeeze in Steven Gerrard.
When that changes, the world title will beckon."